Now in our 11th year of creating and performing extraordinary dance
in Oregon's Rogue Valley
310 Oak Street, Ashland, OR 97520 • 541-488-9683 • info@dancingpeople.com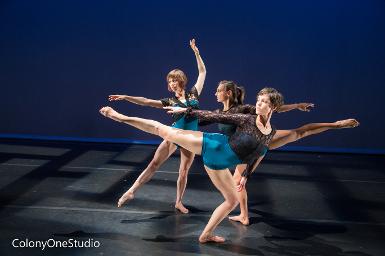 Classes
DPC also has a school, teaching a variety of dance lessons in Ballet, Modern/Contemporary, Improvisation and Creative Movement for students 5-70. Check out our Class Schedule page for more info.
Winter Semester classes for children begin the week of January 12
Classes for adults begin the week of January 5.
Below, some of our students in "Call Back The Sun"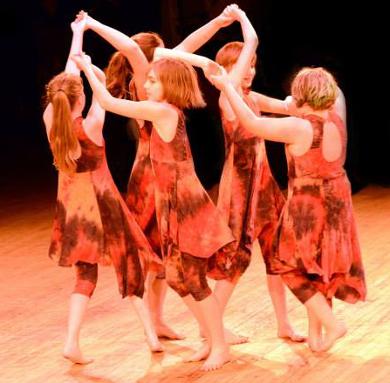 About Us
Dancing People is a professional, national-caliber modern dance company, based right here in Ashland, Oregon. We perform over 40 times a year in the Rogue Valley, from fully produced stage shows, to informal shows in Ashland's beautiful Lithia Park, to our "Call Back The Sun" Winter Solstice celebration.
Robin Stiehm is the Founding Artistic Director and choreographer for DPC. Her work has been described as fluid, musical, emotional - one review said "abstract in the best definition of that elusive term - emotion contained and transfigured by form."
Dancing People will soon begin our Spring fundraising drive. Would you like to help quality dance thrive in the Rogue Valley? You can, by donating now!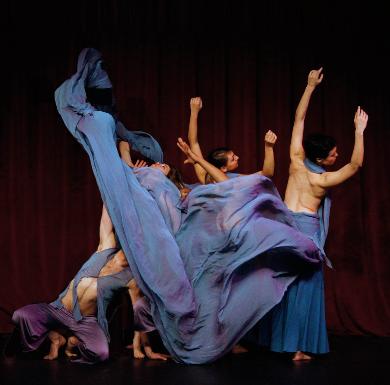 pictured: Dancing People in "Gritty Interval"
UPCOMING PERFORMANCES
"Salon Series" 2015
at DPC's Studio, 310 Oak St., Ashland
Friday thru Monday, May 8-11 at 8pm and Sunday, May 10 at 3pm and 8pm
Tickets $17, available here on our "buy" page by credit card, or at the Music Coop on Main Street in Ashland.