Now in our 11th year of creating and performing extraordinary dance
in Oregon's Rogue Valley
310 Oak Street, Ashland, OR 97520 • 541-488-9683 • info@dancingpeople.com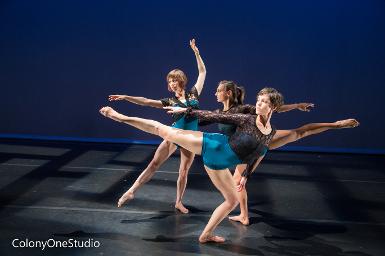 Classes
DPC also has a school, teaching a variety of dance lessons in Ballet, Modern/Contemporary, Improvisation and Creative Movement for students 5-70. Check out our Class Schedule page for more info.
Winter Semester classes for children begin the week of January 12
Classes for adults begin the week of January 5.
Below, some of our students in "Call Back The Sun"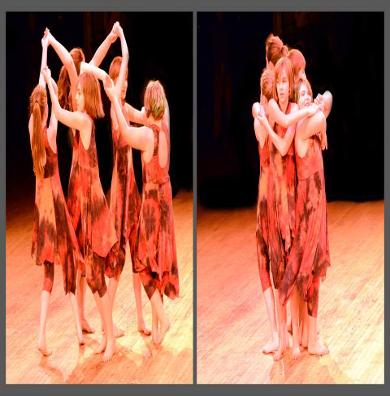 About Us
Dancing People is a professional, national-caliber modern dance company, based right here in Ashland, Oregon. We perform over 40 times a year in the Rogue Valley, from fully produced stage shows, to informal shows in Ashland's beautiful Lithia Park, to our "Call Back The Sun" Winter Solstice celebration.
Robin Stiehm is the Founding Artistic Director and choreographer for DPC. Her work has been described as fluid, musical, emotional - one review said "abstract in the best definition of that elusive term - emotion contained and transfigured by form."
Dancing People has just begun their fall fundraising drive. Would you like to help quality dance thrive in the Rogue Valley? You can, by donating now!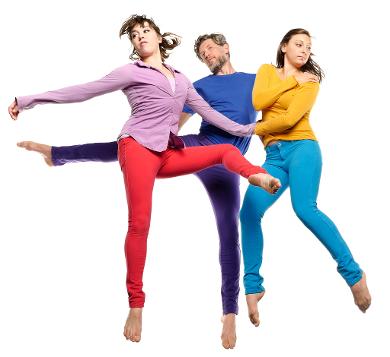 "Love and Navigation: Determining Position, Course and Distance Traveled"
In Central Point February 6 & 7, 7:30pm
As part of Dancing People's educational intensives with students in Grants Pass, Central Point and Eagle Point, DPC will present performances in each of these communities. The Central Point performances are also the farewell shows for Veronica DeWitt, who has been dancing with DPC for 8 seasons, so its your last chance to see her dance!
This is one of your only opportunities to see us in a traditional theater setting, with lighting by the wonderful Bob Peterson.
In these beautiful traditional theater settings, you can see DPC perform Wild and Private, Slippery and Love and Navigation - our three most popular pieces from last summer's outdoor shows. Don't miss your only chance this spring to see DPC on a big stage.
There are a lot of reasons to come to this show!
Tickets on sale online here, only $10 for adults and $8 for Students and Seniors.
Special thanks to the Carpenter Foundation, US Bank, The Autzen Foundation, Jackson County Cultural Coalition, Josephine County Cultural Coalition and the Cow Creek Umpqua Indian Foundation for making this project possible!